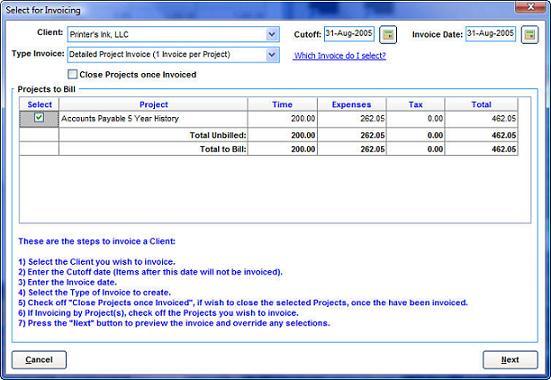 The screen above is what you will get from the Invoices Dashboard, when you ask to create a new Invoice.
Once you select the Client, you will get a list of unbilled Projects. In example above, only one project is unbilled. You then select those projects to bill and click "Next", you'll get the screen below...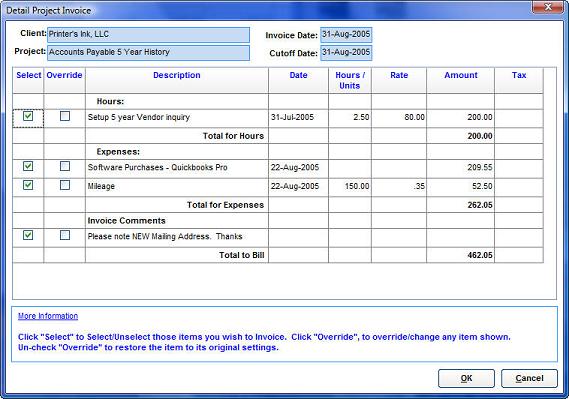 Here you can select those items to Invoice. Additionally, you can override any item shown, so that you can write down or write up any of the items. Once the items have been selected, you'll click "Ok" and the invoice will be created.
Once created, the Invoices Dashboard will be updated to reflect the information entered here.